HERE'S WHAT'S ON THE
CHAMPIONS' DRAWING BOARD
CHAMPIONS #68
DICK GIORDANO's Last Tigress Tale!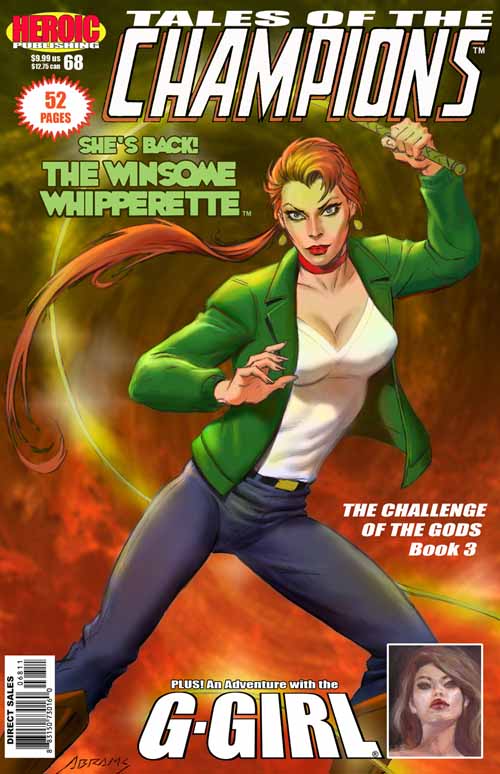 We're looking for contributions totaling $6000 to bring this issue to print. As of August 31, we have $1974. Your contribution will be most welcome.
---
Every contribution made from this page will go directly
toward the production of Champions #68.
Support this project, claim your reward today,
and see your name included in our list of contributors!
Special thanks to these contributors
MICHAEL HARTMAN for a contribution of $5
JAY BROOKS for a contribution of $30
LAWRENCE BELL for a contribution of $5
ROBERT ORME for a contribution of $5
FERNANDO CORTOPASSI for a contribution of $25
KENNETH HALFPENNY for a contribution of $5
Support this project and reserve your reward today!
---
WANT THE GIORDANO TIGRESS TALES?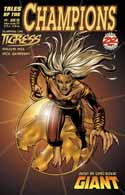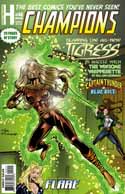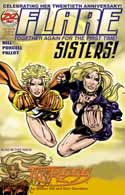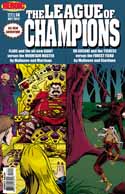 Contribute $20 (plus $5.00 shipping) to this project, and receive
all four
of Dick Girodano's published Tigress tales. This reward includes one copy each of Champions #37, Champions #40, Flare #35, and League of Champions #14.
Let's Get This Funded!
As you may already know, a few years ago the legendary DICK GIORDANDO was on tap to be our regular artist for the all-new TIGRESS. Before his untimely death, Dick was able to complete a total of four Tigress tales, which were published in Champions #37, Champions #40, Flare #35, and League of Champions #14.

There was also one other Tigress story Dick was working on. For that sixteen-page story, written by Wilson Hill, Dick completed nine pages of full pencils. He also did two more pages of pencils over layouts by Jim Hall. Rough layouts for the remaining five pages, which Dick was ultimately not able to pencil, were provided by his talented disciple, Rob Jones.

We've been holding onto that Tigress story for quite some time, trying to figure out how to complete it in a way that will do justice to Dick's final effort with the character. Now, I think, we have our answer.

MARK BEACHUM has volunteered to complete what Dick Giordano started! And as soon as Mark's inks are complete, Dick Giordano's final Tigress tale will appear as the lead feature in Champions #68.

To round out the issue, we'll feature a brand-new eight-page SKATER adventure by Dennis Mallonee and Andrew Pepoy. This story was originally scheduled to appear in Icicle #9, as the first in a series of Skater adventures, but it isn't at all clear how long it will be until the next issue of Icicle is ready to go to press. So we figured, rather than make you wait any longer for it, we'll slip it into this issue of Champions. Andrew still has some work to do on it, but once we can give him the go-ahead, it won't take him very long to complete.

To that end, we can use your help getting the issue of Champions funded. There are several different reward options available. And every dollar you contribute will bring us that much closer to getting this issue into print.

YES! Please reserve for me a copy of Champions #68. I am contributing $5.00, plus $5.00 in the US to help cover shipping costs (international shipping will vary). I understand that this issue is not yet complete, and that my copy will not ship until after this issue is received from the printer.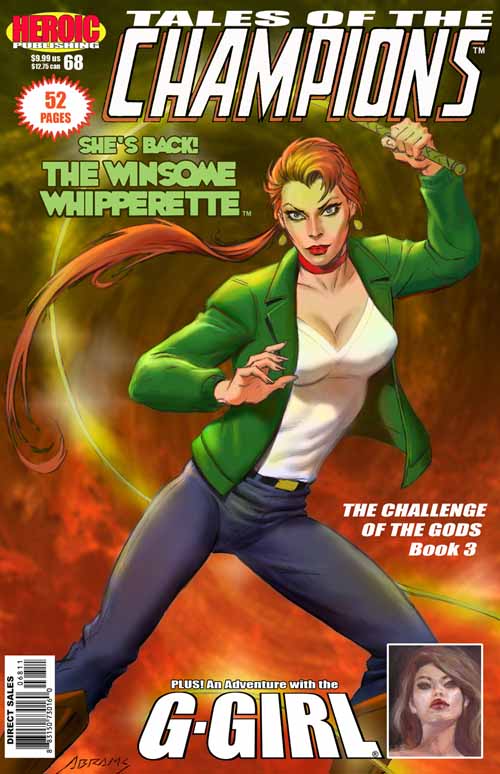 You can also add to your reward any or all of these great issues of Champions and Tigress.
These issues will ship immediately upon recipt of your donation.

Please note that for donations in the US there will be a $5.00 charge to help pay the cost of shipping.
Shipping charges for international delivery will vary.


Original B&W Tigress #1
$15.00

Original B&W Tigress #2
$10.00

Original B&W Tigress #3
$7.50

Original B&W Tigress #4
SOLD OUT

NOT AVAILABLE
Original B&W Tigress #5
$7.50

Original B&W Tigress #6
$7.50

Color Tigress #1
$5.00


---

Color Tigress #2
$5.00

Color Tigress #3
$5.00

Color Tigress #4
$5.00

Color Tigress #5
$5.00

Color Tigress #6
$5.00

Tigress #7
$5.00

Tigress #8
$5.00


---

Champions #1
$7.50

Champions #2
$7.50

Champions #3
$7.50

Champions #4
$7.50

Champions #5
$7.50

Champions #6
$7.50

Champions #7
$7.50


---

Champions #8
$7.50

Champions #9
$7.50

Champions #10
$7.50

Champions #11
$7.50

Champions #12
$7.50

Champions #13
$7.50

Champions #14
$10.00


---

Champions #15
$10.00

Champions #16
$7.50

Champions #17
$7.50

Champions #18
$7.50

Champions #19
$5.00

Champions #20
$5.00

Champions #21
$15.00


---

Champions #22
SOLD OUT

NOT AVAILABLE
Champions #23
SOLD OUT

NOT AVAILABLE
Champions #24
$5.00

Champions #25
$5.00

Champions #26
$5.00

Champions #27
$5.00

Champions #28
$5.00


---

Champions #29
$5.00

Champions #30
$5.00

Champions #31
$5.00

Champions #32
$5.00

Champions #33
$5.00

Champions #34
$15.00

Champions #35
$5.00


---

Champions #36
$5.00

Champions #37
$5.00

Champions #38
$5.00

Champions #39
$5.00

Champions #40
$5.00

Champions #41
$5.00

Champions #42
$5.00


---

Champions #43
$5.00

Champions #44
$5.00

Champions #45
$5.00

Champions #46
$5.00

Champions #47
$5.00

Champions #48
$5.00

Champions #49
$5.00


---

Champions #50
$7.50

Champions #51
$5.00

Champions #52
$5.00

Champions #53
$5.00

Champions #54
$5.00

Champions #55
$5.00

Champions #56
$5.00


---

Champions #57
$5.00

Champions #58
$5.00

Champions #59
$5.00

Champions #60
$5.00

Champions #61
$5.00

Champions #62
$5.00

Champions #63
$5.00


---

Champions #64
$5.00

Champions #65
$5.00

Champions #66
$5.00

Champions #67
$5.00

Annual #1
$10.00

Annual #2
$10.00

FOR A CONTRIBUTION
OF $375 ADD ALL 67
OF THESE AVAILABLE
ISSUES OF CHAMPIONS
TO YOUR REWARD