HERE'S WHAT'S ON
ICICLE'S DRAWING BOARD
ICICLE #9
ICICLE: THE MOVIE CONTINUES!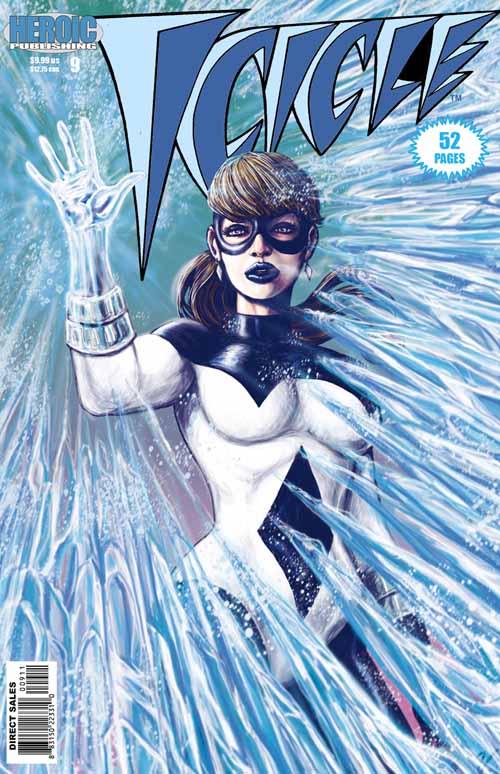 Production work on Icicle #9 is currently 32% complete!
---
Every contribution made from this page will go directly
toward the production of Icicle #9. Thus far 3 supporters have contributed $25 toward our total goal of $5000.
Support this project and reserve your reward today!
The 9th issue of Icicle will feature the penultimate chapter of "Icicle: The Movie," by Dennis Mallonee, Dell Barras, and Lou Manna.

As our story resumes, the movie script Icicle is writing about herself is almost ready to go. There are just a few details to iron out. But the devil is always in the details, and there will be a few unexpected complications.

Also beginning in this issue, a brand-new adventure of the Skater, by Dennis Mallonee and Andrew Pepoy.

The scripts for these tales are complete, but the artwork isn't. Please take a look at Andrew's layouts for the Skater story. We hope you'll agree that this project is worthy of support. We are looking to you to help us bring Icicle #9 to completion. Every dollar you contribute will bring us that much closer to getting this issue into print.

YES! Please reserve for me a copy of Icicle #9. I am contributing $5.00 (plus $4.00 in the US to help cover shipping costs; please inquire about international shipping). I understand that this issue is not yet complete, and that my copy will not ship until after this issue is received from the printer.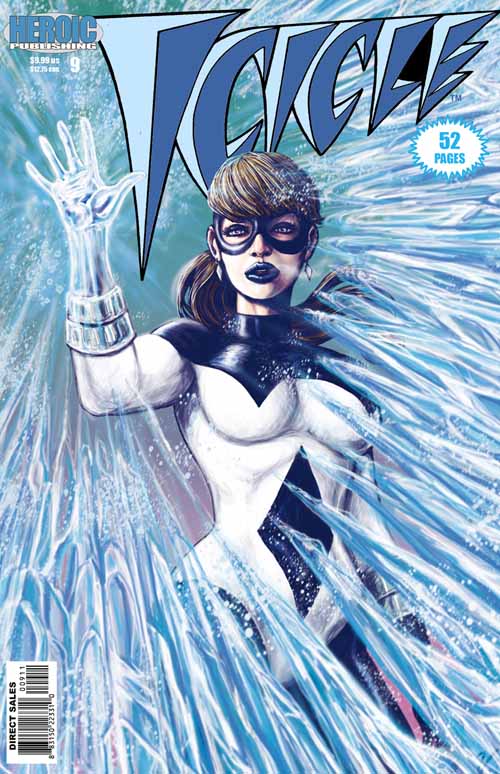 You can also add to your reward any or all of these great issues of Icicle.
These issues will ship immediately upon recipt of your donation.

Please note that for donations in the US there will be a $4.00 charge to help pay the cost of shipping.
Shipping charges for international delivery will vary.


Original Issue #1
$7.50

Original B&W Issue #2
$15.00

Original B&W Issue #3
$15.00

Original B&W Issue #4
$7.50

Original B&W Issue #5
$7.50

New Color Issue #1
$5.00

New Color Issue #2
$5.00


---

New Color Issue #3
$5.00

New Color Issue #4
$5.00

New Color Issue #5
$5.00

Issue #6
$5.00

Issue #7
$5.00

Issue #8
$5.00