BACK AT LAST IN HER OWN MAGAZINE!
---
VISIT ANDREA'S HOME PAGE
---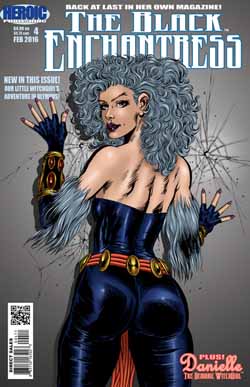 IT'S HERE!
NOW ON SALE: BLACK ENCHANTRESS #4

Our naughty little WitchGirl is back at last in her own magazine, with two brand-new stories by Dennis Mallonee and Gordon Purcell!

First, enjoy a blast from the past! When the Black Enchantress gets her hands on the gemstones of Dark Malice, it's her turn to deal with those annoying Greek gods during "Andrea's Adventure in Olympus."

Then get ready to meet Doctor Arcane's newest magical sweetheart, the demonic WitchGirl DANIELLE. In her civilian identity, she's a high-priced lawyer, but she's also a genuine princess of Hell!


---
AND WATCH FOR THESE ISSUES IN MONTHS TO COME!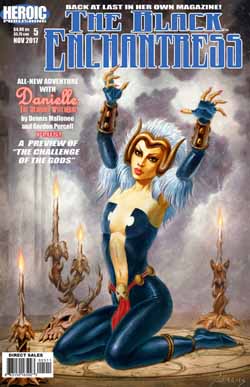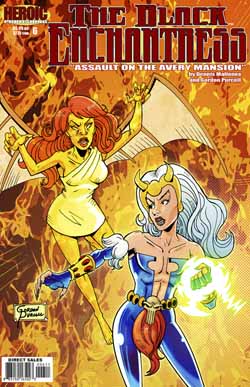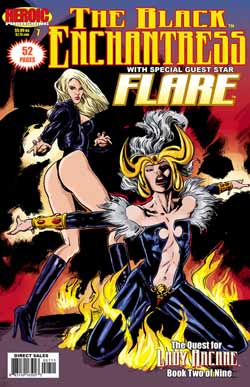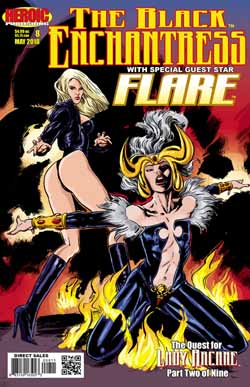 ---
YOU CAN ALSO ORDER ANY OF THESE ISSUES
FROM ANDREA'S ORIGINAL COMIC BOOK SERIES!
Issue #1
$4.99


Issue #2
$4.99


Issue #3
$4.99


---
Do you have a question you'd like the Black Enchantress to answer?

Drop her a note. We'll pass it along, and see what she has to say.

Or, if you prefer, you can visit Andrea's Facebook page.

Watch this space! We'll be posting the best of your inquiries
(along with Andrea's responses) right here!