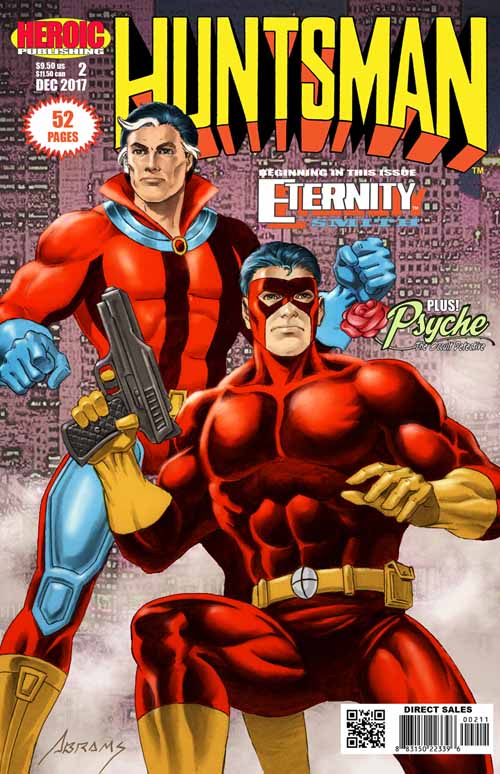 NOW ON SALE!

Classic adventures of the time-traveling hero, ETERNITY SMITH, are being retold in each super-sized issue of THE HUNTSMAN. First up: There's danger in Antarctica when a secret buried for untold millennia is uncovered by a secret military insttalation that shouldn't even be there. "Habitat" is by Dennis Mallonee, Rick Hoberg, and Aaron McClellan.

Also in this issue, two tales of the Huntsman, with special guest stars Icestar and Psyche the Occult Detective.
Cover by Paul Abrams


---
WANT TO LEARN MORE?

Learn the secrets of the origin of ETERNITY SMITH. Order the first Eternity Smith trade paperback, featuring 176 pages of action-packed adventure collecting for the first time in a single volume the original six-part adventure that introduced this classic science fiction hero to a breathless world.


---
YOU CAN ALSO ORDER THESE GREAT ISSUES OF
HEROIC SPOTLIGHT, STARRING ETERNITY SMITH!