HERE'S WHAT'S ON THE
WITCHGIRLS' DRAWING BOARD
WITCHGIRLS INC #14
PSYCHE Starring in "JULIE'S STORY"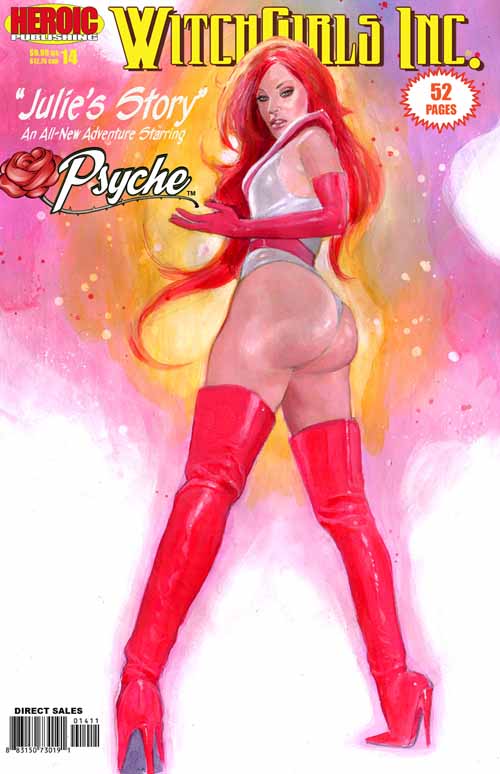 We're looking for contributions totaling $7500 to bring this issue to print. As of May 31, we have $647. Your contribution will be most welcome.
---
Every contribution made from this page will go directly
toward the production of WitchGirls Inc #14.
Special thanks to these contributors
ROBERT JORDAN for his contribution of $15
Support this project and reserve your reward today!
Let's Get This Funded!
WitchGirls Inc #14 will feature a gorgeous Mark Beachum cover, plus "Julie's Story," a brand-new full-length, 24-page Psyche adventure by Dennis Mallonee, J. Adam Walters, and David Gross. This tale directly on the heels of issue #12's "Case of the Sensuous Starlet." The story has been written, and six pages of have been penciled by David, but there's a lot of work still to be done.

The story revolves around the twin mysteries of Psyche's deceased step-sister, Julie Rich, and the aging porn star, Krista Kamden Kelley. We'll learn for the first time exactly how Julie died, and why Psyche decided to assume her identity. And we'll also find out who, exactly, Krista Kamden Kelley actually is.

We're looking to you to help us bring this project to completion. Every dollar you contribute will bring us that much closer to completing this issue and getting it into print.

YES! Please reserve for me a copy of WitchGirls Inc #14. I am contributing $5.00, plus $5.00 in the US to help cover shipping costs (international shipping will vary). I understand that this issue is not yet complete, and that my copy will not ship until after this issue is received from the printer.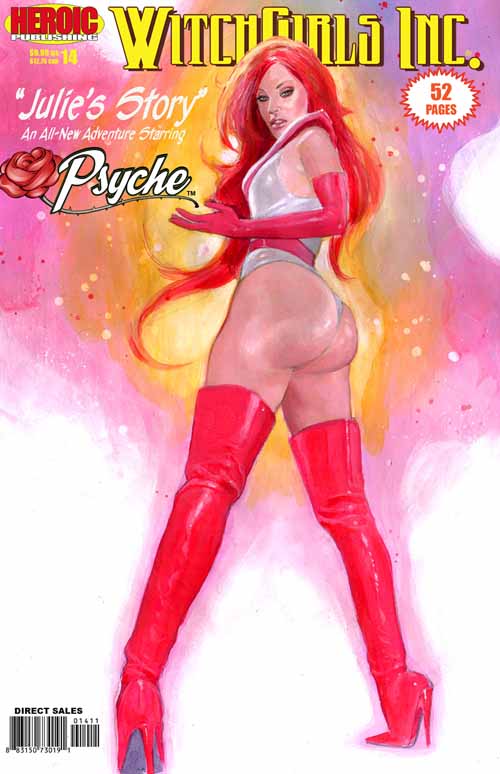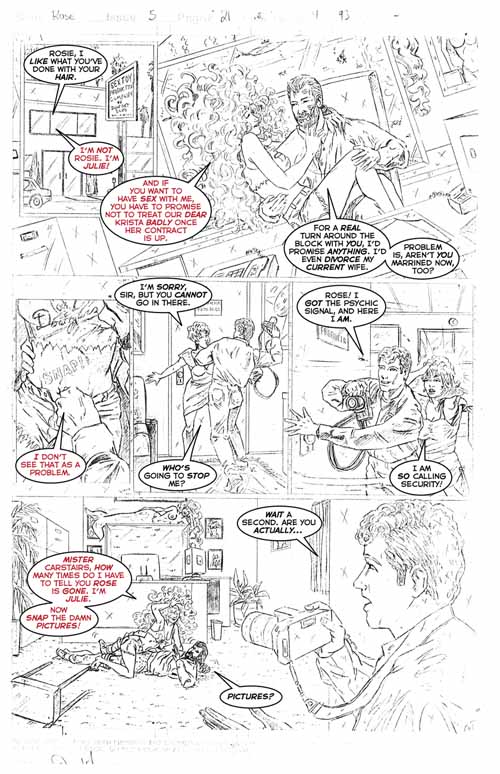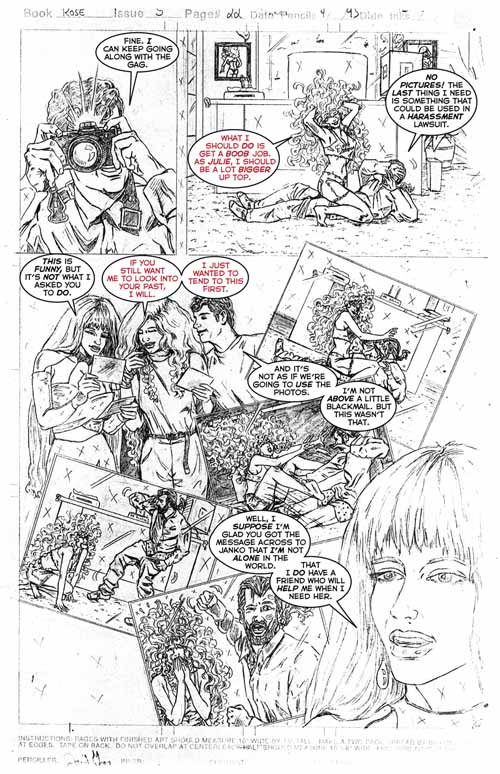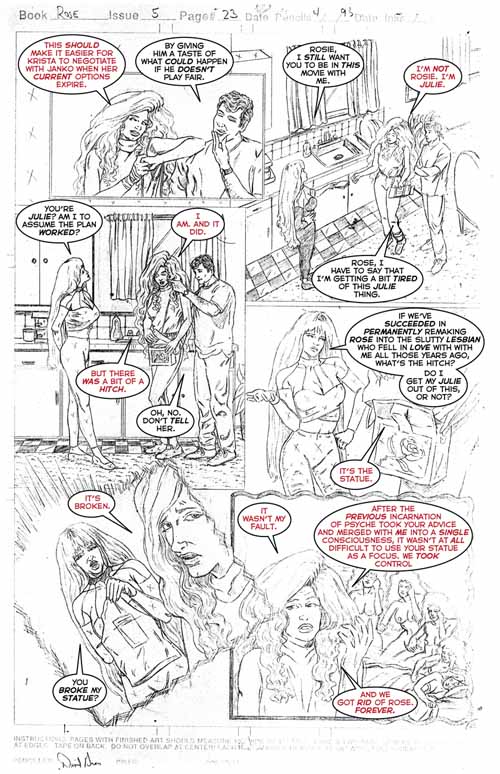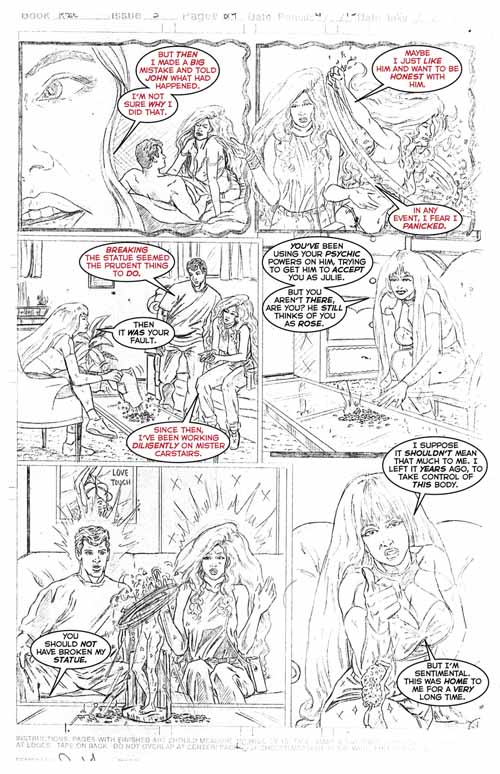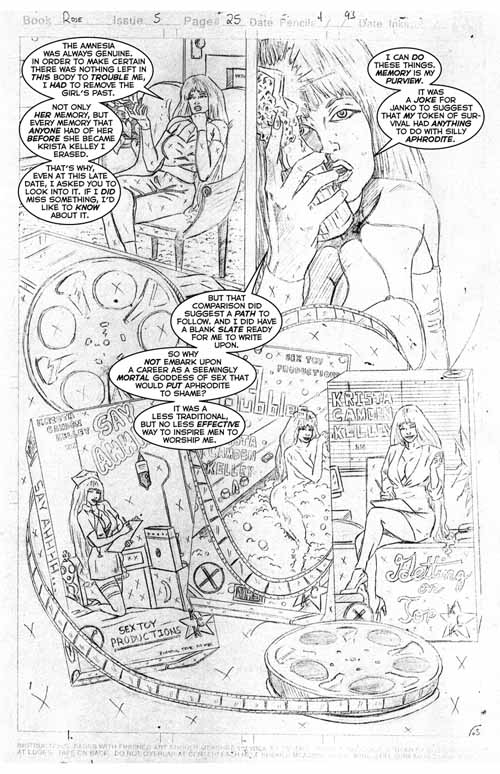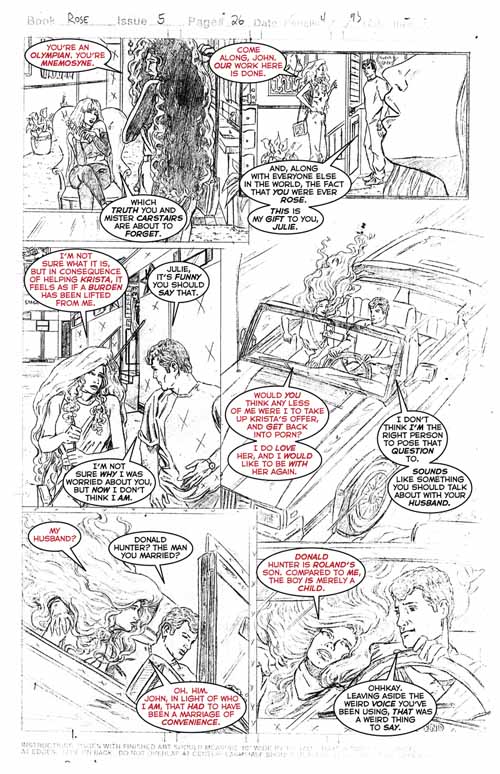 You can also add to your reward any or all of these great issues of WitchGirls Inc.
These issues will ship immediately upon recipt of your donation.

Please note that for donations in the US there will be a $5.00 charge to help pay the cost of shipping.
Shipping charges for international delivery will vary.


WitchGirls Inc #1
$7.50

WitchGirls Inc #2
$5.00

WitchGirls Inc #3
$5.00

WitchGirls Inc #4
$5.00

WitchGirls Inc #5
$5.00

WitchGirls Inc #6
$5.00

WitchGirls Inc #7
$5.00


---

WitchGirls Inc #8
$5.00

WitchGirls Inc #9
$5.00

WitchGirls Inc #10
$5.00

WitchGirls Inc #11
$5.00

WitchGirls Inc #12
$5.00

WitchGirls Inc #13
$5.00

FOR A CONTRIBUTION
OF $65 ADD ALL 13
OF THESE ISSUES OF
WITCHGIRLS INC
TO YOUR REWARD



---

WitchGirls Inc Trade Paperback
$27.50

YOU CAN ALSO ORDER A COPY OF THE
WITCHGIRLS INC TRADE PAPERBACK!

IT'S A 136-PAGE VOLUME FEATURING THE
ORIGINS OF PSYCHE AND THE BLACK ENCHANTRESS.