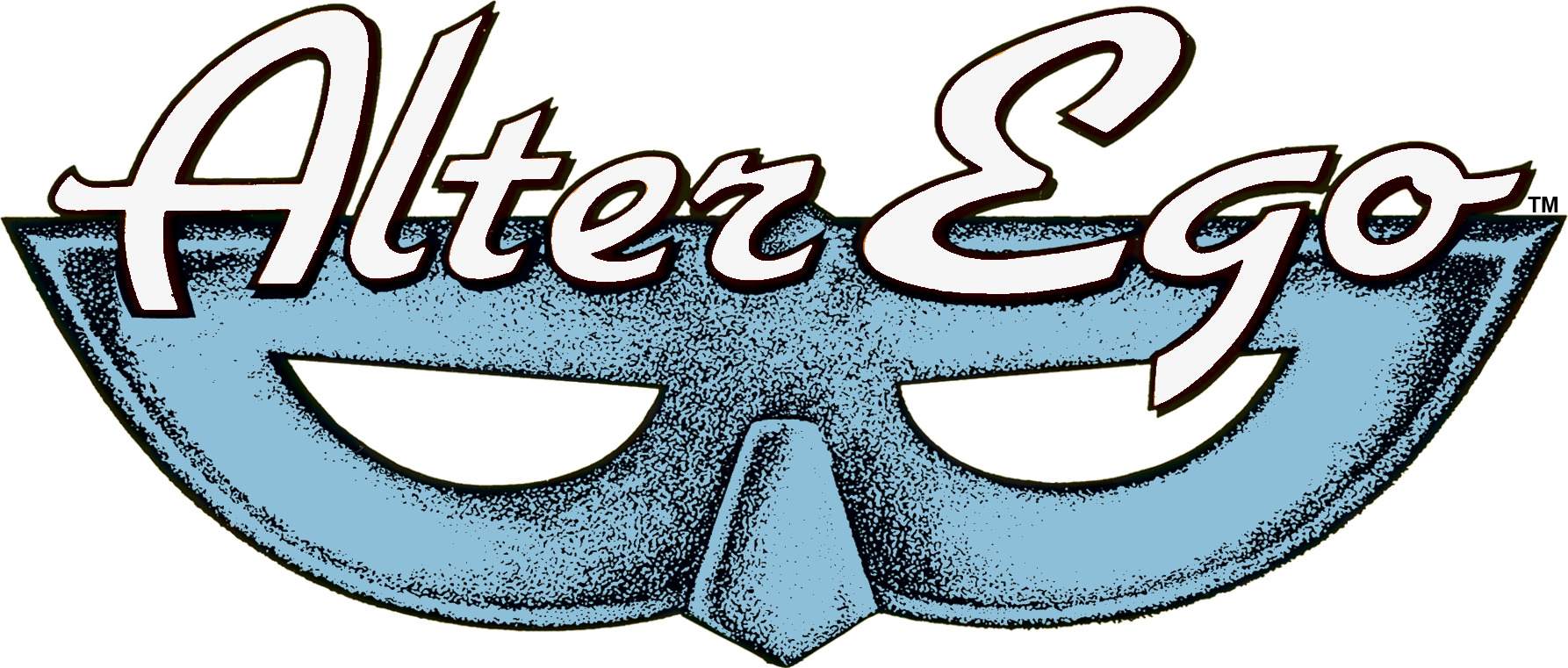 When young ROB LINDSAY dons the mystic mask of ALTER EGO, he finds himself transported into a world where characters out of the comics are real!
---
THE CLASSIC ADVENTURES BY ROY THOMAS
AND RON HARRIS ARE NOW AVAILABLE IN THESE
WONDERFUL 25TH ANNIVERSARY EDITIONS!
#1 - $4.99

#2 - $4.99

#3 - $4.99

#4 - $4.99

#5 - $4.99

---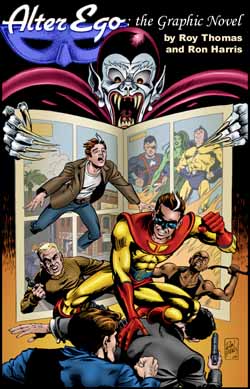 GET THE ALTER EGO
TRADE PAPERBACK!
All four issues from the original Alter Ego mini-series are now available in a single trade paperback volume, with special bonus material by Roy Thomnas and Ron Harris.
Cover by Ron Harris
---
YOU CAN ALSO ORDER COPIES OF THE ORIGINAL 1987 EDITION OF ALTER EGO!
DON'T WAIT!
PLACE YOUR
ORDER TODAY!
#1 - $4.99

#2 - $4.99

#3 - $4.99

#4 - $4.99

---
Will there ever be a sixth issue of ALTER EGO?

Roy and Ron are up for it, but they need to know there's interest out there. Send your questions, comments, and pleas for more Alter Ego to us, and we'll pass them along.

And watch this space! Because we'll be posting the best of your inquiries
(along with responses) right here!


---