YOU ONLY THINK YOU KNOW WHO WON THE WAR!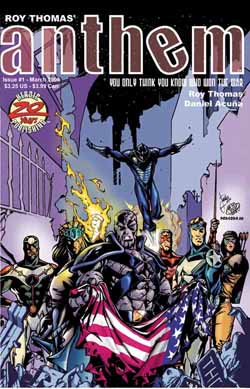 In a world in which the Axis controls hideous giant monsters and the power of a strange, alien technology, the Allied powers stand on the verge of defeat. Europe and East Asia have fallen. The west coast of America is controlled by Imperial Japan; the east coast by Nazi Germany. Only the heartland of America still stands defiant.

And the only hope America still has for victory rests with the young, untested heroes of PROJECT: ANTHEM, and their leader, the mysterious AGENT 76!

Already a classic in the field of alternate comic book history, Roy Thomas's World War II masterpiece postulates a very different Golden Age of Heroes, one in which the fate of the entire world lies in the hands of heroes who are barely more than children, led by a rough, abrasive mentor who has more than a few secrets of his own to hide.

Five issues of ANTHEM have been published thus far. And there will more!

Roy Thomas and Benito Gallego have started work on ANTHEM #6. We don't yet exactly when it will appear, but we'll keep you posted. As soon as we know more, you'll know it too! In the meantime, take a peek at a few of Benito's pencil sketches for this issue.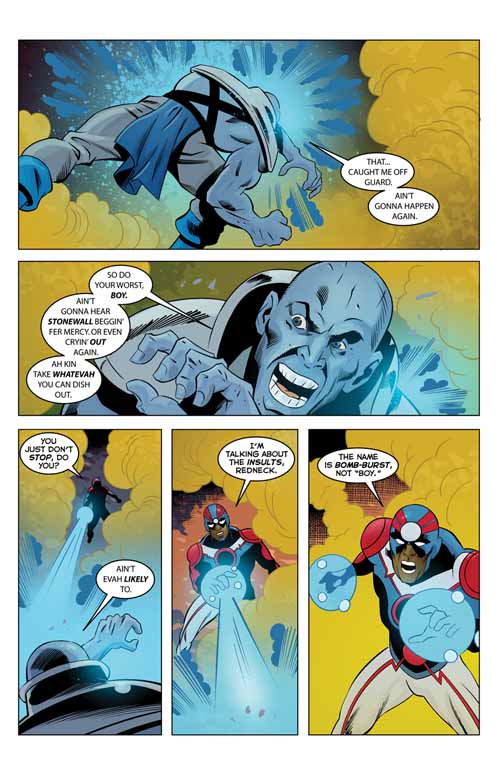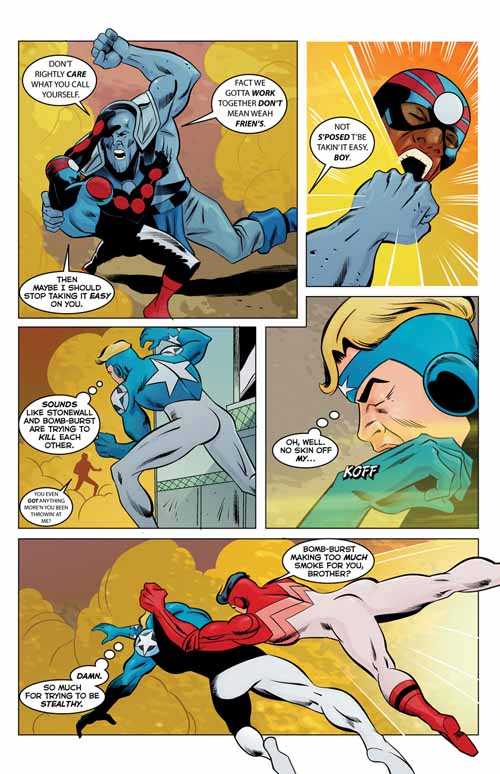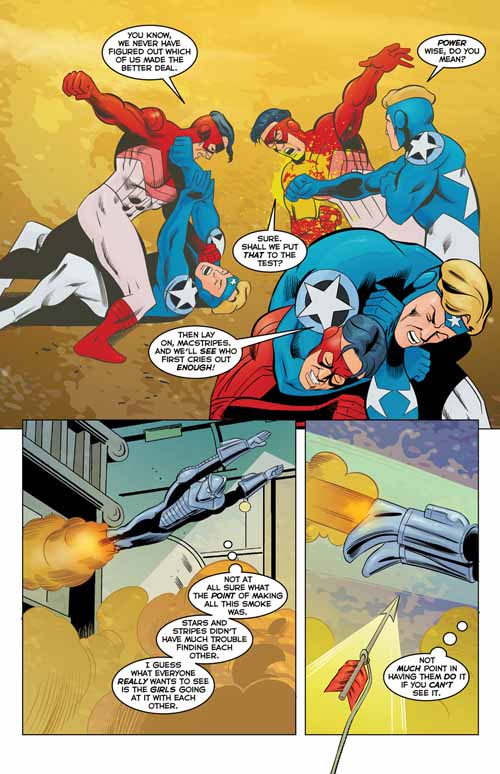 ---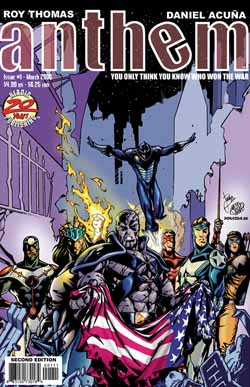 ANTHEM #1 (2nd Edition)
---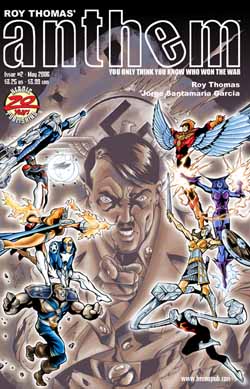 ANTHEM #2
---
ANTHEM #3
---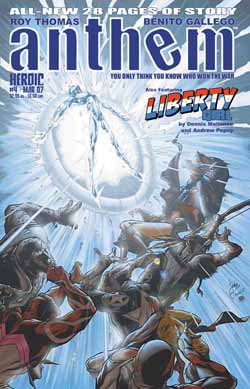 ANTHEM #4
---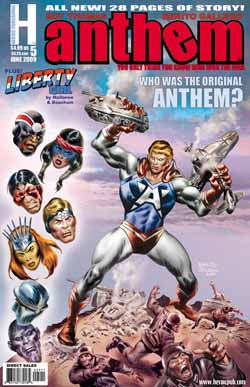 ANTHEM #5