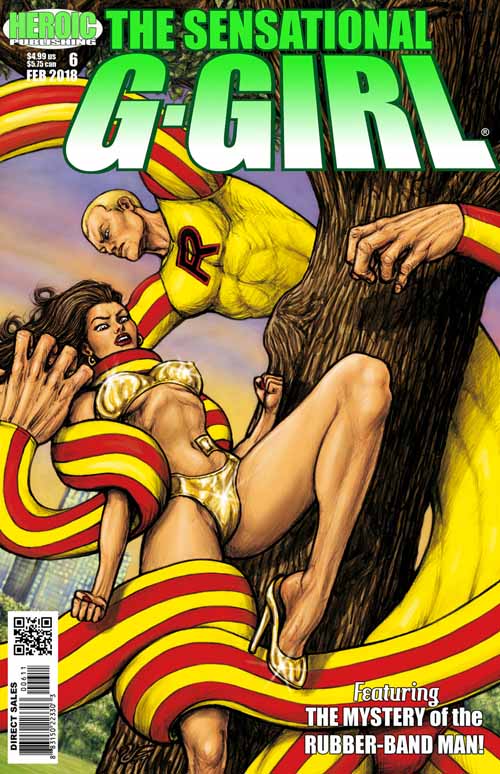 ISSUE #6
IS HERE!
First, in the sixth issue of Sensational G-Girl, Billi Jayne meets the remarkably stretchy RUBBER-BAND MAN, by David Berge and James Webb.

Also in this issue, "The Journal of Billi Jayne," by Dennis Mallonee and Gordon Purcell.

Cover by Ulderico Fioretti





Support Billi Jayne on Patreon, and get exclusive access to a special
G-Girl Preview Page!
---
LOOK FOR MORE SENSATIONAL G-GIRL ADVENTURES IN
UPCOMING ISSUES OF CHAMPIONS AND SENSATIONAL G-GIRL!