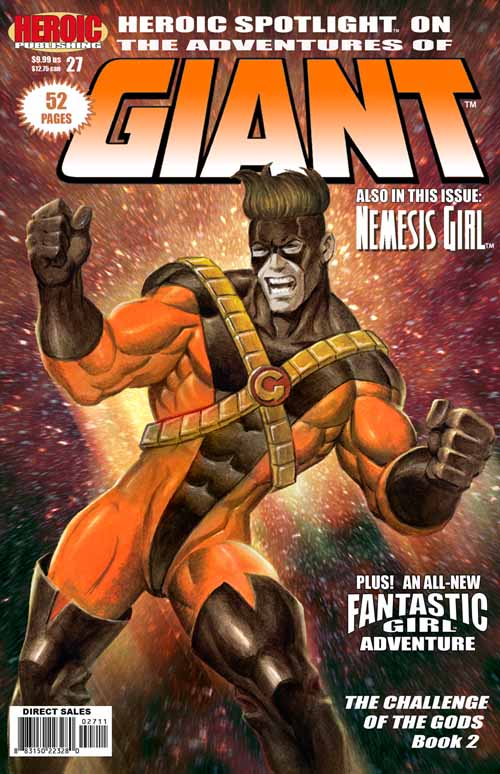 COMING IN 2018!

GIANT and the NEMESIS GIRL return in an all-new adventure to face down ARES, the Olympian God of War, in Chapter Two of "The Challenge of the Gods."

Also in this issue, the FANTASTIC GIRL still has a few questions about who she is, what her powers actually are, and how she's connected to the mysterious MISTER JUPITER. And this time she turns to the mysterious NIGHTWIND to help her find the answers she seeks.

Cover by Paul Abrams


---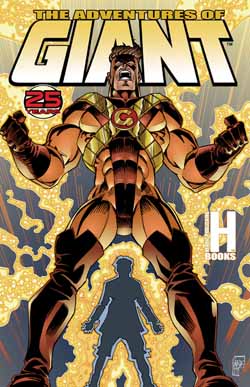 AND DON'T MISS THE
ADVENTURES OF GIANT TRADE PAPERBACK

Order your copy today!

Get ready for the debut of the Sensational G-Girl with this trade paperback collection of the adventures of GIANT and NEMESIS GIRL, on sale in January! This volume features tales of the Jensen family of superheroes, from Tales of the Champions #1-4 and Flare #36, with stories by Dennis Mallonee and Wilson Hill, artwork by Chris Marrinan and J. Adam Walters.


---
Want to see more Adventures of Giant?

Drop us a note, tell us so, and we'll see what we can do.

Then watch this space! We'll be posting the best of your comments right here!