VISIT PSYCHE'S HOME PAGE! FIND OUT MORE!
---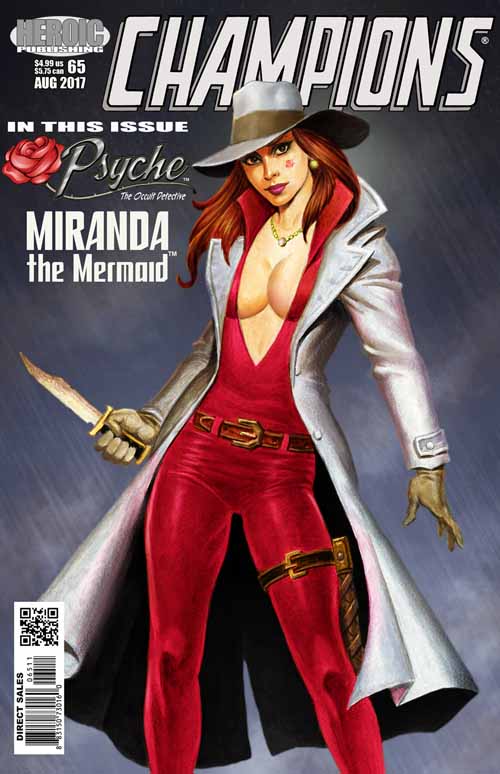 NOW ON SALE!
CHAMPIONS #65!


Complete in this issue! Two classic tales of our beautiful occult detective, including "The Ghost of Chance," and "Mermaid of the Potomac," featuring special guest appearance by the Huntsman and Miranda the Mermaid.

Cover by Paul Abrams


---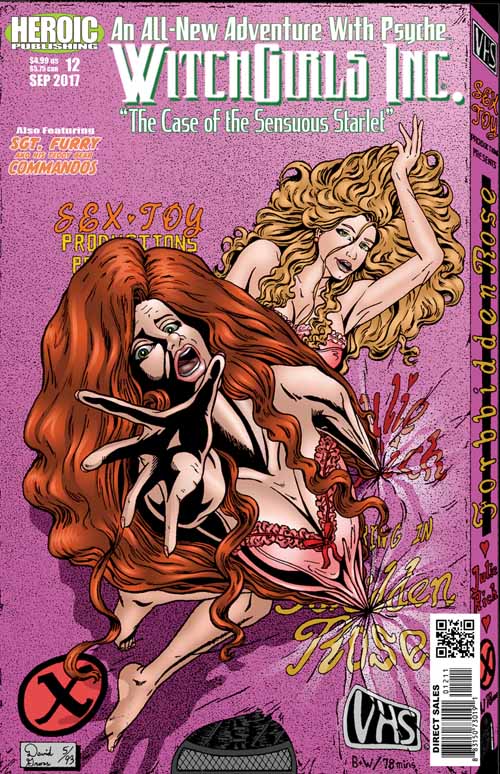 NOW ON SALE!
WITCHGIRLS INC #12!


First, our scarlet-tressed detective finds herself caught up in the world of porn video when she agrees to take on "The Case of the Sensuous Starlet, by Dennis Mallonee, David Gross, and J. Adam Walters.

Plus! Sgt Furry and His Teddy Bear Commandos return in an all-new adventure by Terrance Griep and J. Adam Walters.

Cover by David Gross


---
AND DON'T MISS THESE GREAT ISSUES
---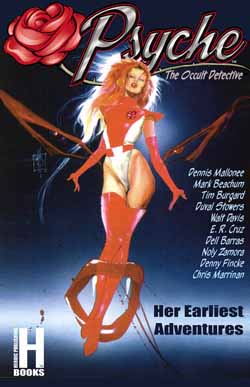 YOU CAN ALSO ORDER THE VERY
FIRST PSYCHE TRADE PAPERBACK

All in a single volume! The earliest adventures of our beautiful scarlet-tressed WitchGirl are gathered together in this 136-page collection.

Enjoy Psyche's tales of occult mystery from various issues of Marksman, Rose, and Champions Adventures.

Cover by Mark Beachum


---
LOOK FOR MORE ADVENTURES OF PSYCHE THE OCCULT DETECTIVE IN THE PAGES OF CHAMPIONS, CHAMPIONS ADVENTURES, AND LEAGUE OF CHAMPIONS!