VISIT THE HEROIC SPOTLIGHT HOME PAGE
---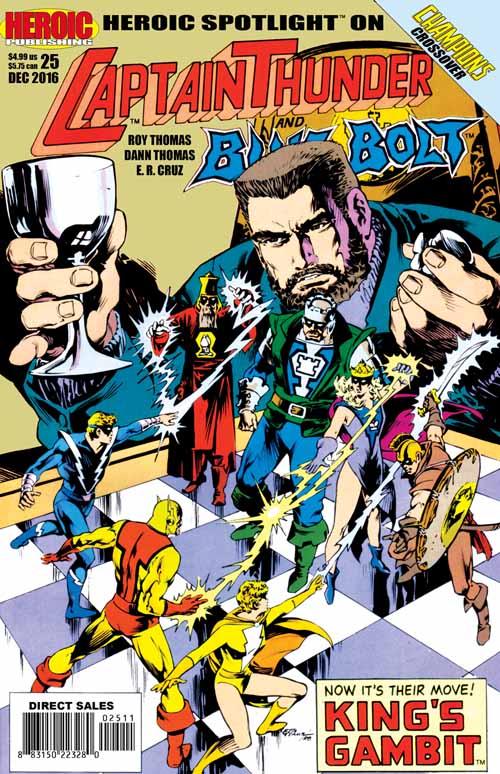 NOW ON SALE!
HEROIC SPOTLIGHT #26!
CAPTAIN THUNDER,
BLUE BOLT, AND
SPARKPLUG VS
KING'S GAMBIT!

It's the thrilling conclusion to the classic crossover adventure, featuring Heroic Publishing's trio of electrically powered heroes versus the sinister threat of KING'S GAMBIT, by Roy & Dann Thomas and E. R. Cruz.


---
AND IN MONTHS TO COME!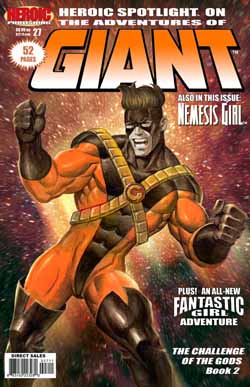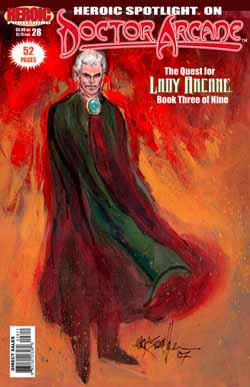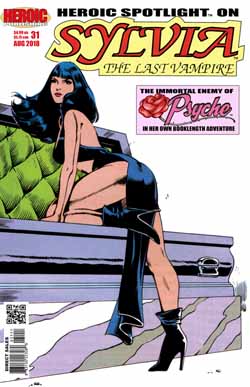 YOU CAN ALSO ORDER THESE
GREAT ISSUES OF HEROIC SPOTLIGHT!

Heroic Spotlight #0
$9.99

Heroic Spotlight #1
$4.99

Heroic Spotlight #2
$4.99

Heroic Spotlight #3
$4.99

Heroic Spotlight #4
$4.99

Heroic Spotlight #5
$4.99

Heroic Spotlight #6
$4.99

Heroic Spotlight #7
$4.99

Heroic Spotlight #8
$4.99

Heroic Spotlight #9
$4.99

Heroic Spotlight #10
$4.99

Heroic Spotlight #11
$4.99

Heroic Spotlight #12
$4.99

Heroic Spotlight #13
$4.99

Heroic Spotlight #14
$4.99

Heroic Spotlight #15
$4.99

Heroic Spotlight #16
$4.99

Heroic Spotlight #17
$4.99

Heroic Spotlight #18
$4.99

Heroic Spotlight #19
$4.99

Heroic Spotlight #20
$4.99

Heroic Spotlight #21
$4.99

Heroic Spotlight #22
$4.99

Heroic Spotlight #23
$4.99

Heroic Spotlight #24
$4.99

Heroic Spotlight #25
$4.99