HERE'S WHAT'S ON THE
TIGRESS'S DRAWING BOARD
TIGRESS #9
At Last! The Conclusion!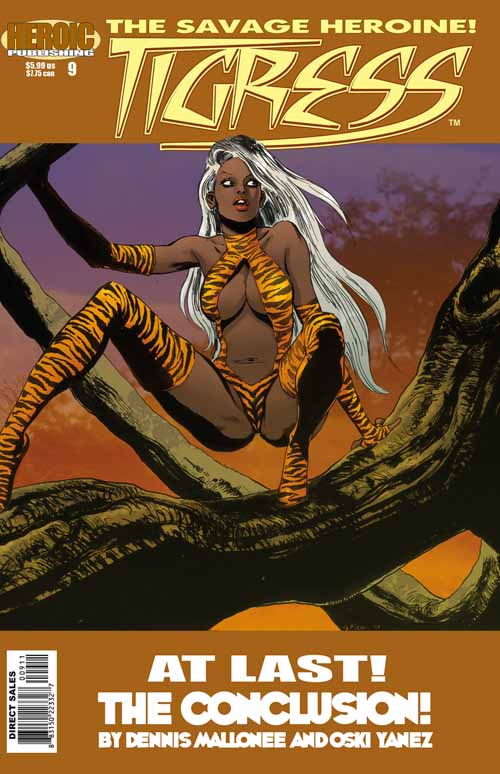 We're looking for contributions totaling $6000 to bring this issue to print. As of October 31, we have $629. Your contribution will be most welcome.
---
Every contribution made from this page will go directly
toward the production of Tigress #9.
Support this project, claim your reward today,
and see your name included in our list of contributors!
Special thanks to these contributors
AARON RESTANTE for his contribution of $10
LLEWELLYN PATRICK for his contriubution of $35
ROBERT JORDAN for his contribution of $5
LAWRENCE BELL for his contribution of $5
ROBERT ORME for his contribution of $5
You Can Help Us
Fund Issue #9!
Against the challenge of her ancient enemy, the SERPENT, the Tigress doesn't stand alone. She has friends to help her, including Skylark Smith, Felicity Bliss, and (perhaps surprisingly) none other than Flare's arch-enemy the supposedly invincible Thugmaster.

But under the baleful influence of the sinister Serpent, will the Tigress even recognize them as friends? Find out in this long-awaited, thrilling conclusion to the saga of Fatima Kaldawi and Katherine Kaat.

The script for this tale is complete, three pages of artwork have been completed, and three more pages of layouts have been done. But there's still much more to do. And we're looking to you to help us bring this project to completion. Every dollar you contribute will bring us that much closer to getting this issue into print.

YES! Please reserve for me an autographed copy of Tigress #9. I am contributing $15.00, plus $5.00 in the US to help cover shipping costs (international shipping will vary). I understand that this issue is not yet complete, and that my copy will not ship until after this issue is received from the printer.

I'd like a copy of Tigress #9 without an autograph, and am contributing $5.00 (plus $5.00 in the US to help cover shipping).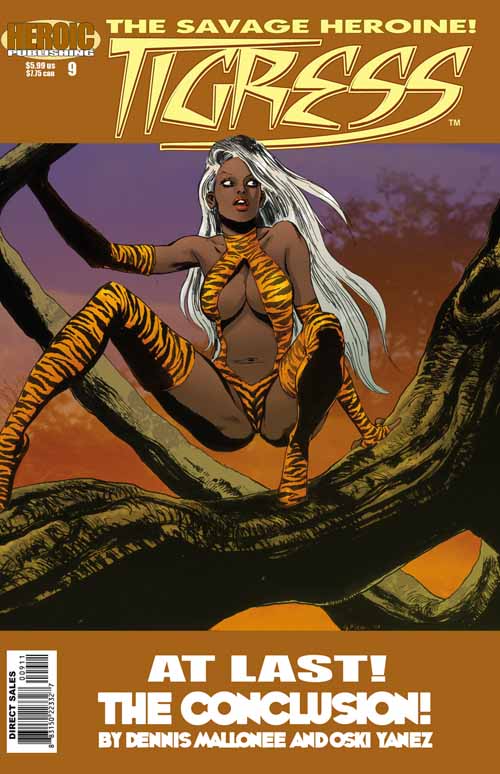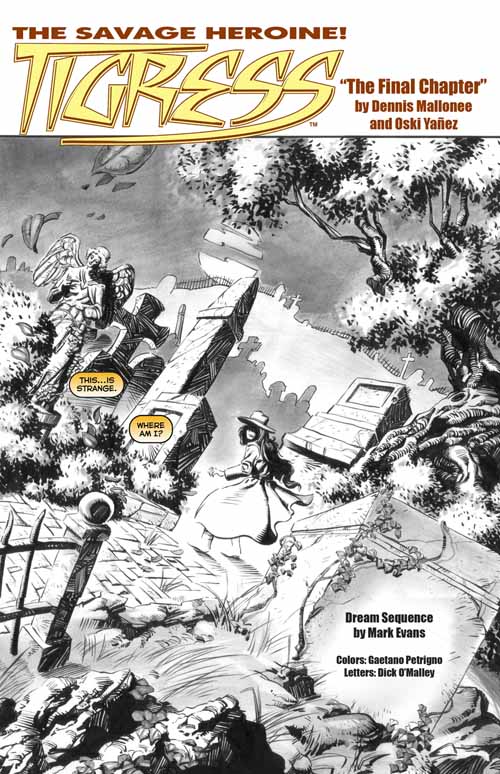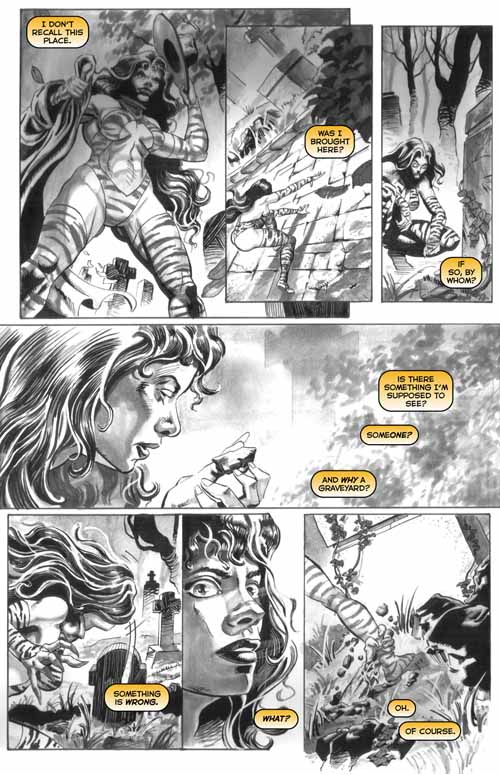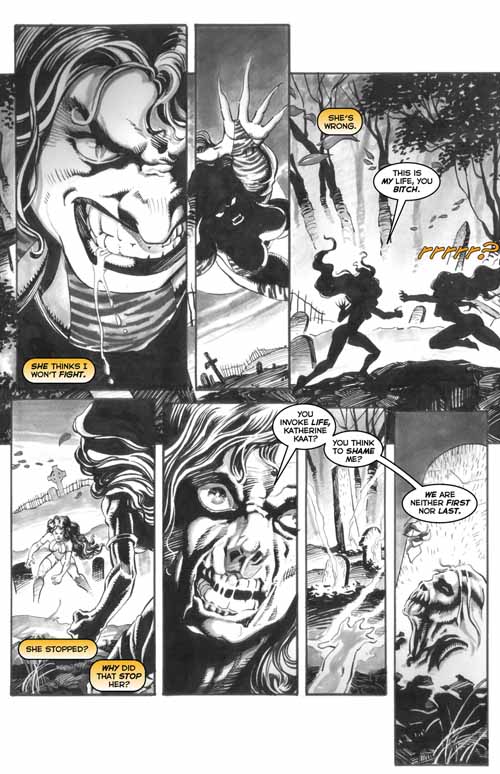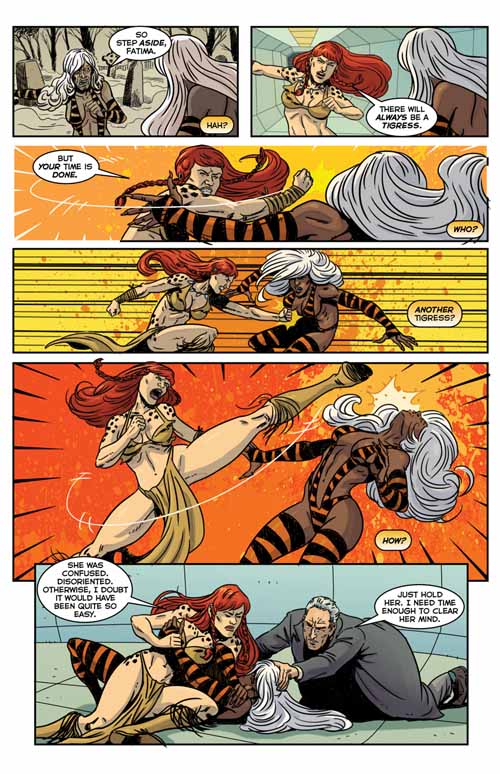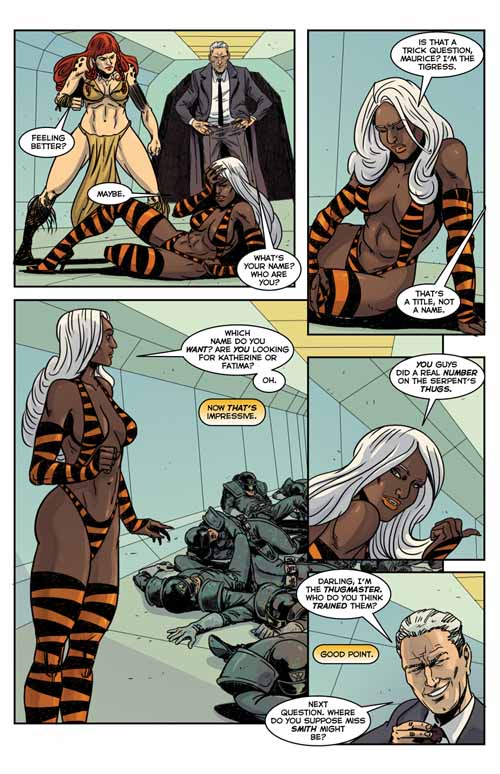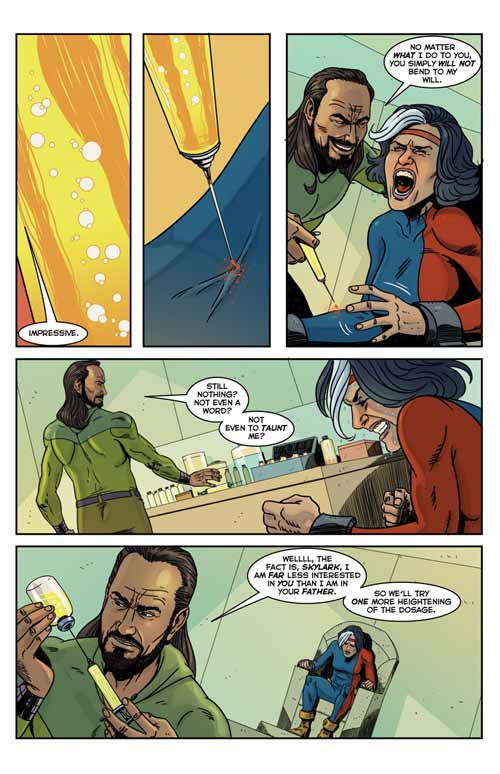 You can also contribute by ordering any or all of these great issues of Tigress.
These issues will ship immediately upon recipt of your contribution.

Please note that for contributions in the US there will be a $5.00 charge to help pay the cost of shipping.
Shipping charges for international delivery will vary.


Original B&W Issue #1
$15.00

Original B&W Issue #2
$10.00

Original B&W Issue #3
$7.50

Original B&W Issue #4
SOLD OUT

NOT AVAILABLE
Original B&W Issue #5
$7.50

Original B&W Issue #6
$7.50

Color Issue #1
$5.00


---

Color Issue #2
$5.00

Color Issue #3
$5.00

Color Issue #4
$5.00

Color Issue #5
$5.00

Color Issue #6
$5.00

Issue #7
$5.00

Issue #8
$5.00