CHRISSIE CLAUS IS HERE FOR THE HOLIDAYS!
---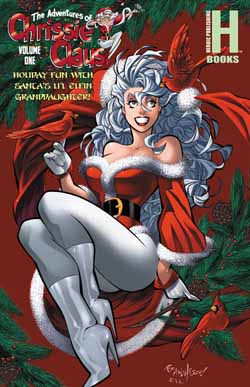 GET READY FOR CHRISTMAS WITH THE
CHRISSIE CLAUS TRADE PAPERBACK!

Get a Christmas collection of Chrissie's published comic book adventures all in one volume. The Adventures of Chrissie Claus trade paperback features her stories from Adventures of Chrissie #1 and #2, Flare #30, and Flare Adventures #18 and #19, plus bonus treats galore! It's 116 pages of Holiday fun, for only $23.50!

Cover by Franchesco!

---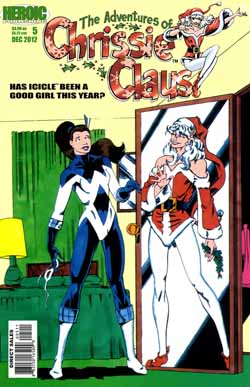 NOW ON SALE!

It's a League of Champions Christmas special, with a surprise visit from Santa's li'l elfin granddaughter, CHRISSIE CLAUS!

And what a surprise it is! Because when it's time for Icestar and Icicle to make the Champions' annual visit to the Children's Hospital, it's Icicle who channels Chrissie! And the story Chrissie tells once they get there has a few surprises in it for Icestar, too! This classic Christmas treat is by Dennis Mallonee and Lou Manna.

Cover by Mark Propst
---
YOU CAN ALSO ORDER THESE GREAT ISSUES!
Issue #1
$7.49


Issue #2
$7.49

Original B&W Edition
Issue #2
$4.99

Color Edition
Issue #3
$4.99


Issue #4
$4.99