---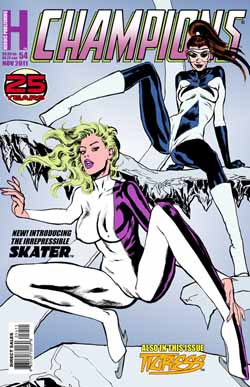 HERE COMES THE SKATER!

ICICLE's found herself a new best friend! Her name's Jimi Tucker, she's a research scientist at Caltech's Jet Propulsion Laboratory, and she's also an old friend of Icicle's big brother, Icestar.

But Jimi has a secret, and it has something do to with a certain green-haired speed-skating troublemaker who's lately been leading the police on a merry chase. Don't want to miss the debut of the newest star in our pantheon of Champions, the irrepressible SKATER, by Dennis Mallonee, Andrew Pepoy, and Jeff Brennan.

Cover by Mark Beachum


---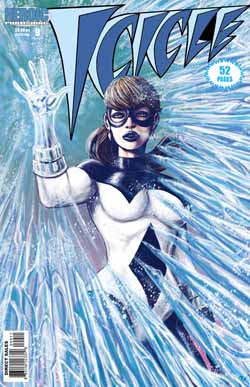 AND STARTING IN 2018!

Brand-new adventures of the Skater begin in the ninth issue of Icicle's very own comics magazine, with story by Dennis Mallonee, artwork by Andrew Pepoy.

Somebody's blown a hole in the wall of the First Burbank Bank. But nobody heard the explosion. And even more puzzling: a quick investigation reveals that nothing's been stolen. So what are the police to do?

Obviously, it's time to get advice from Caltech's quirky physicist, Doctor Jimi Tucker and her crack team of research assistants!

Cover by Dell Barras


---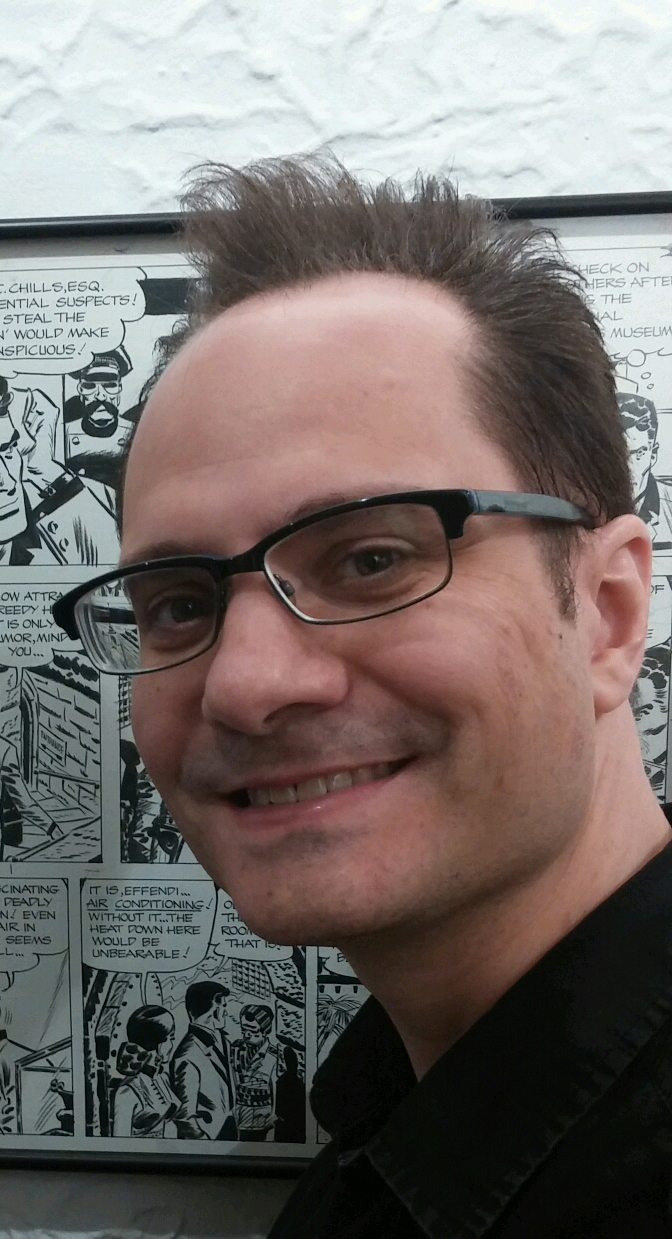 MEET THE SKATER'S ARTIST
ANDREW PEPOY
During more than 25 years in the comics business, Andrew Pepoy has worked on hundreds of comics on such characters and titles as Batman, the X-Men, Fables, Iron Man, Star Wars, Godzilla, Transformers, the Simpsons, Scooby Doo, Betty & Veronica, Lanfeust, Barbie, and many more. In 2000, Andrew was asked to redesign Little Orphan Annie, and drew the newspaper strip during the next year. In 2005, he wrote and drew a revival of the classic Archie Comics character, Katy Keene. Since 1990, he has written many stories of his own Harvey Award-nominated creation, The Adventures of Simone & Ajax, which has been collected in book form by IDW and appears as a webstrip at www.simoneandajax.com. Having been nominated several times, Andrew finally won an Eisner award in 2009 and has also won an Inkwell Award and been nominated for the Harvey and Hugo Awards.

Andrew was born in 1969, and grew up in Holland, Michigan. He now lives in Chicago. Andrew is currently inking various Simpsons and Futurama comics for Bongo Comics, recently wrapped up a 10-year run on Fables at DC/Vertigo, and is drawing award-winning covers for Afterlife With Archie and other titles. More about Andrew and his current projects can be found at www.pepoy.com.